Cephalotus follicularis 'Dudley watts '
This clone a certain similarity with Cephalotus 'Hummer giant' Traps can reach 6/8cm in good conditions. The colors vary depending on exposure and temperature, green or red-purple, almost black.

Politique de livraison (à modifier dans le module "Réassurance")
Information on the culture.
I invite you to register you free on the forum, you will be advised by impassioned of carnivorous plants:

Le forum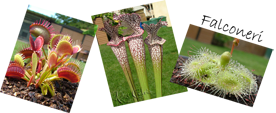 Discussion forum dedicated to the carnivorous plants, you will find there all the useful information for better knowing them, cultivating them, to meet impassioned of all France and even of foreign countries, photographs, videos, reports etc ......
No customer reviews for the moment.